Quick navigation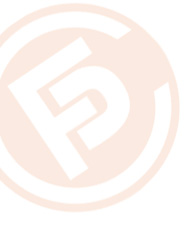 | | | |
| --- | --- | --- |
| | | |
SIZE :
1/2" 3/4" 1"
Dule Flow / Mono Flow with Syphon pipe or Center Tube
CARBON Brand 5000 Seines Rotating Unions & Rotary 0oints have been providing the efficient transmission of cooling water in and out of the Rolls in the CASTER of CONTINUUS CASTING MACHINE as well as TUNNEL FURNACE APPLICATIONS.
CARBON offers and stocks the wide range & variety of Rotating Unions described in this brochure. Monoflow (rone-way flow) & Duoflow (two-way flow) types, combined with a verity of sizes and std. Designs, provide the versatility needed to handle most requirements.
DESIGNED FOR LONG SERVICE LIFE.......
| | |
| --- | --- |
| | Bearingless design combines rigidity and low fnction for long, trouble-free service. |
| | Brass housing & brass Hose connector and stainless steel Rotor to provide Lhe ultimate protection against rust and cormosion. |
| | CARBON Rotating Unions have Balanced Mechanical Seals with seal faces that are micro-lapped to flatness of better than 2 to 4 light Bands. The Seal faces are of tungsten Carbide OR Silicon Carbide Ceramic & CARBON Graphite as Seal matenals in combinations to poovide the ultimate wear eesistance in harsh and abrasive environments. |
| | Extra long impregnated bearing to assure easy rotation. |